Happy Black History Month! Happy 30th Anniversary for UK Black History Month. Happy Nigerian Independence Day to my fellow African sisters and brothers too :D
What is the purpose of Black History Month (BHM)?
BHM was created to celebrate prominent Black heroes, historical achievements and remember the Black struggle. The first UK BHM was held in London and organised by Ghanaian analyst and special projects coordinator: Akyaaba Addai-Sebo.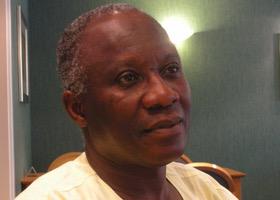 Akyaaba Addai-Sebo
It's roots can are founded in Negro History Week, which sought to re-address the fact that Black History was not taught in mainstream schools and the contributions of significant Black people (Forgotten Heroes) were not given their due recognition.
Due to state-sanctioned murders of Black people (read police brutality) *eyeroll* in America and in the UK, the continued need for #BlackLivesMatter and BHM becomes all the more pertinent.
So no we won't be renaming or repurposing Black History Month to 'People of Colour Month,' or 'Black and Multicultural Awareness Month,' or 'Black and Minority Ethnic Group Month' or any such variation. Black people worldwide had to fight long and hard in order to get BHM recognised and institutionalised.
Do we still need Black History Month (BHM) in the 21st century?
'I understand all that, but that was in the past. Now we are in the 21st century. BHM is so unnecessary. Where's White History Month?'
I can hear some of you asking in genuine confusion or feigned ignorant bliss where White History Month is (in the name of racial equality, right)? White History Month is everywhere always. Open your eyes and ears and you'll see it's never too far. It's in the National Curriculum (read KS2-KS4 History).
It's in English too; didn't you realise that the literary canon was purposely non-inclusive despite the fact that we live in a supposedly multicultural society?
Black history has been strategically removed, ignored and white-washed. It's not yet taught properly in all UK schools, and when we do here about, it's very reductionist and just focuses on the enslavement of Black peoples. So y
up, for those of you who didn't hear me in the back, we still need BHM. For as long as Whiteness in all its elusivity continues to remain culturally ingrained in society, the need for BHM won't go anywhere.
Despite the fact that we are living in the 21st century we unfortunately still have a long way to go before we banish racial inequalities.
Can searching our roots offer give us the much needed insight we need to move forward?
Copyright: www.cobainc.com/sankofa_definition.php
I believe it can. The Ghanaian adinkra symbol 'Sankofa' of the bird with its head twisted backwards to receive an egg is often associated with BHM. Sankofa means 'to go back and get/fetch/take it.' This visual representation reminds us to go back and get it. The word is taken from the Akan proverb which reminds us that it's not wrong to back and take something we've forgotten. Sankofa therefore reminds us that in order to move forward, we should look back (not to live in the past) but to see how our history, roots and heritage have contributed to our present and what this could mean for the future.
Sankofa badges are being sold this month. Help support slavery remembrance. By remembering our past, we can move forward.
Stay beautiful,

blessed

and

woke

folks!